I was so surprised to see this fat funny face bird at Sendai station.
I'm a Japanese and I'm familiar with "Kawaii" item made by Japanese, but this round form and seem-to-feel confident smile makes me the question; "what's this???"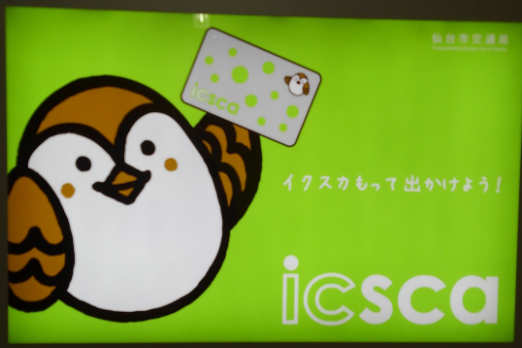 After leaving Sendai, I was surprised again because this character is in tribute to Date Masamune!
Mr.Date Masamune is a famous Japanese samurai(1567-1636) in Sendai area.
He lost his one eye because of battle and uses eye bandage.
He is definitely one of famous and popular (especially women) samurai and often makes an appearance in drama, game and anime characters.
<the most "Quick & Easy" Japanese dictionary>

Mr.Date Masamune is 伊達政宗 in Japanese.
Date is his family name and Masamune is name.

Still now "Date otoko(伊達男) in Japanese" means looking-good and smart guy because of Date Masamune =).
But if you use carefully this word, because sounds to be classic (sort of old word?).

quoted by dogudogu dictionary